Voss / Lekvemoen
_

date: 2018
status: prequalified competition
type: mixed use, housing
client: Voss Eigedom AS
coll.: LALA
SAAHA, together with landscape architects, LALA, was one of three teams invited to design a new housing project in Lekvemoen,
Voss, Norway

The population of Voss is rapidly growing and thus the local community is facing great opportunities, but also numerous challenges. The reconciliation of these conflicting forces was one of the primary generators for our proposal.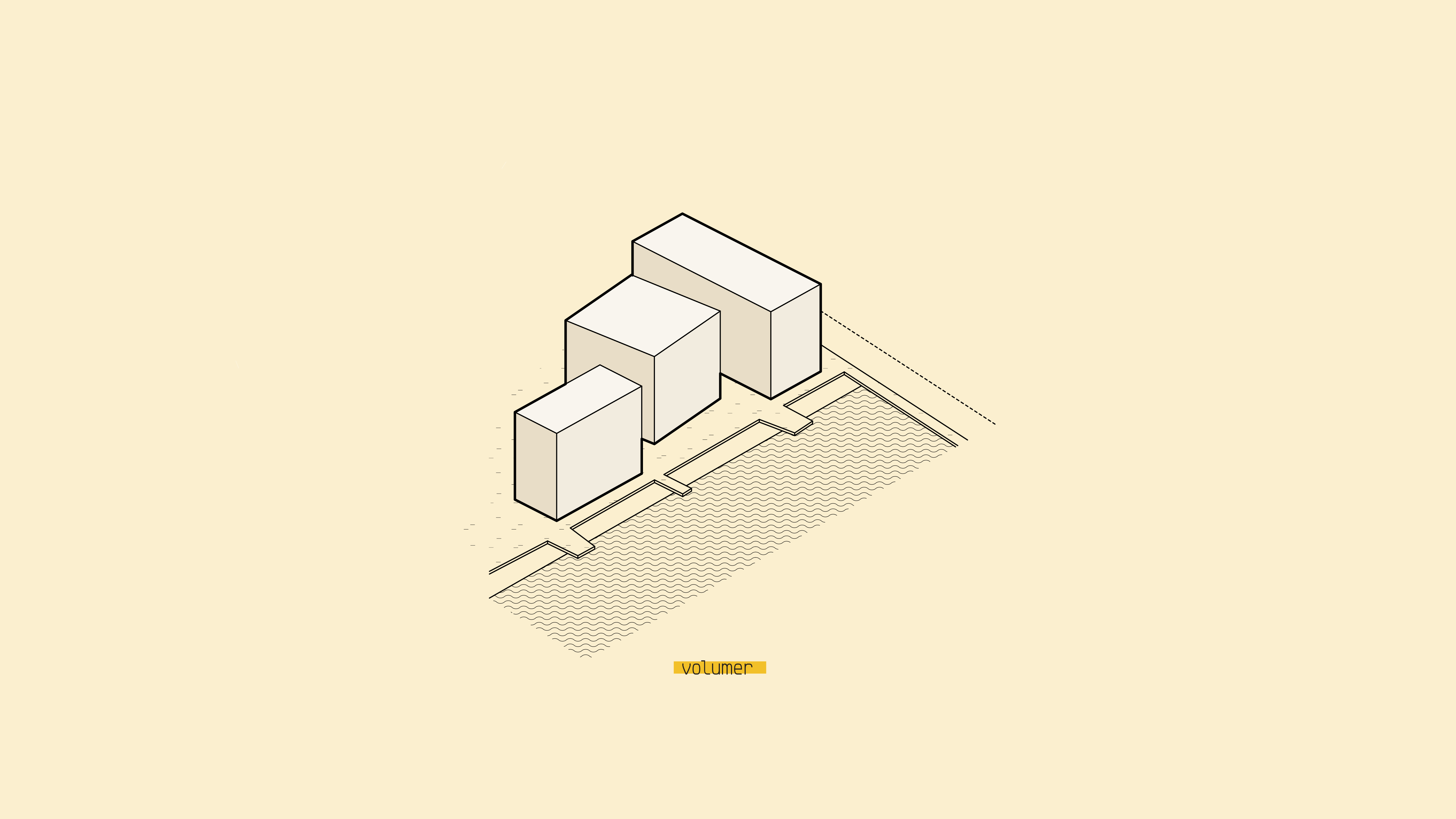 The proposal envisions a scenario where the growth of the village does not undermine its significant historical qualities. Rather, the proposal posits that new development in the area is used to reinforce the distinctive rural identity of Voss, maintaining it as a crucial part of its evolving and sustainable future.
Our site, Lekvemoen, is part of the city center with exciting qualities, including strong connections to the the natural landscape and transport infrastructure. The key to the success of Lekvemoen is an approach that takes advantage of these rich opportunities, whilst also seamlessly integrating itself into the fabric of the existing village.
Our proposal was inspired by the traditional "cluster" planning typology, which was common in western Norway until the agricultural changes in the 1800s. The pattern of this traditional typology has both a material and social function, whereby it physically provides shelter from inclement weather and also shapes a public space for the local community. Lekvemoen is fortified around such a rich inner space, which is at once protected from the wind and full of sunny corners. This 'inner room' is programmed with common amenities for both Lekvemoen and Voss, including a playground, ornamental gardens, vegetable gardens, public shops, kayak rental, function rooms and guest apartments.
"Vossotunet" proposes a modern neighbourhood that has firm roots in the local history, a neighbourhood where the residents and the visitors can live and work together. We believe that this dichotomy provides a sustainable starting point for the future development of the village of Voss.
The proposal is organised to allow for development in different phases. The proposed housing project is the first step in the development of the "Vossotunet". The project consists of three single buildings that create strong urban connections and outdoor spaces towards Vosso river on one side and the common outdoor areas towards the west and south.Each building, in its own way, addresses a specific condition. One creates a wall towards Uttrågata and opens to the south, west and east. The second is pulled slightly back from the river to create a wider sunny passage on the riverside where residents can enjoy the view. The third building becomes a part of the promenade creating asouth-west connection to the generous outdoor space.Each of the buildings draws the eye in a different direction in order to frame the natural features such as the river, the fjord or the high peaks around the valley. Each of the buildings will tell their story and together they create the neighbourhood.