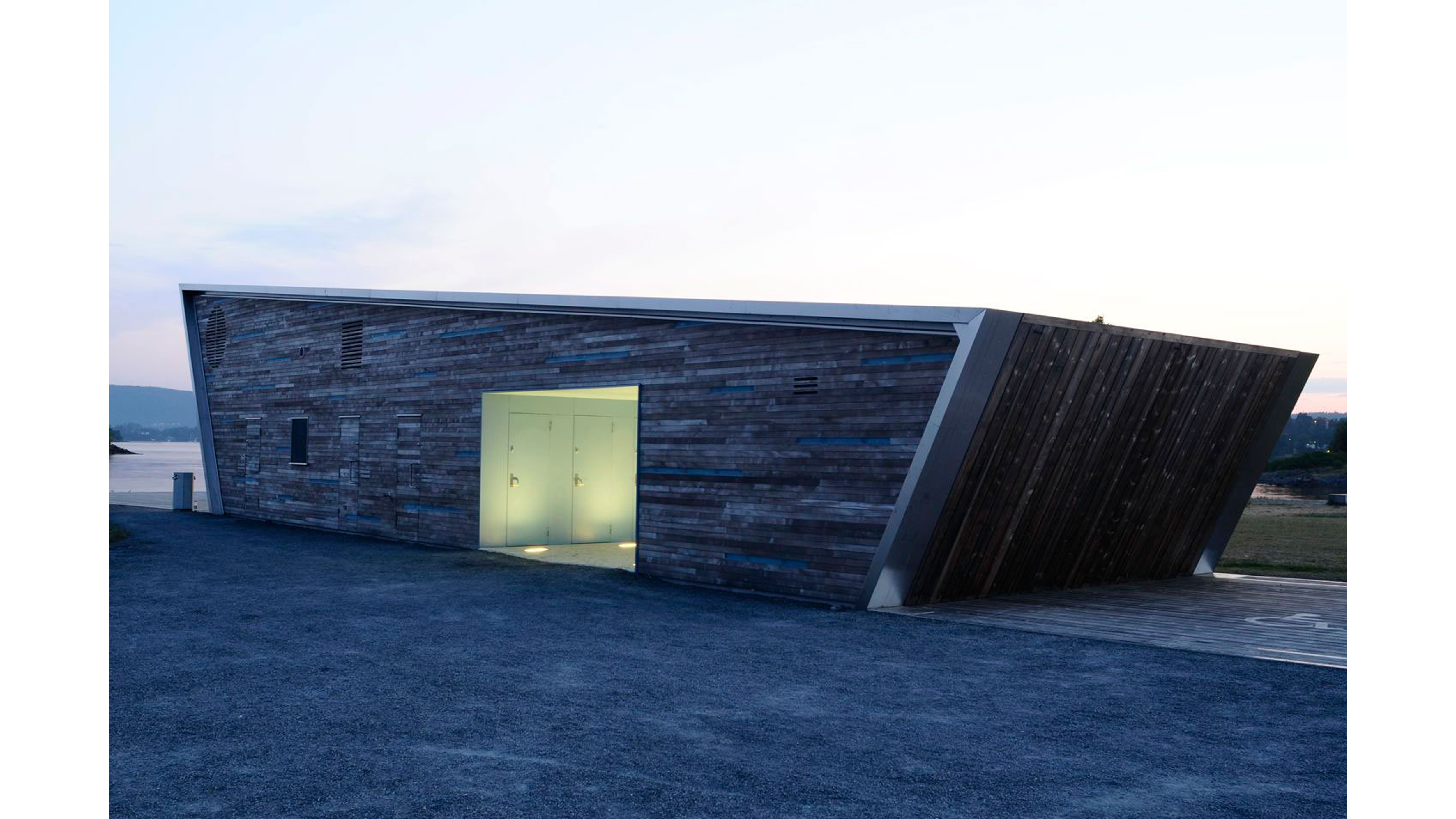 Storøyodden Service Building
_

date: 2009
status: completed
type: service building
client: bærum kommune
Solbjør Architecture is nominated for the National Building Award 2010 for Storøyodden service building.

Storøyodden is a swimming area located at the tip of Storøya, where the airport runway met the fjord. To avoid having too many different elements in the fragile landscape, Storøyodden contains all the built public facilities, utility rooms, and parking spaces in a single unit. The concept can be explained as a landscape curtain, a wooden carpet that forms the roof, walls, and floors. The building should have the appearance of growing out of the sand, appearing as an integral part of the promontory and the landscape. The concept underlines the landscape of Fornebu, at the same time giving an identity to the water park.
There are only two public functions in the building: the service corridor, and the serving kiosk. Orientation and facility overview are easy, both for staff and for visitors of all ages and with varying degrees of mobility and disability. With its distinct shape and colour, the corridor serves as an entry to the toilet facilities. The volume is on the same level as the surroundings, with no exterior ramps or stairs. Parking for the disabled and for service vehicles is established on the carpet at the front and between the volumes.

The project is carried out with eco-labelled wood. Kebony maple is used for the side facades, and Visorwood treated pine for the landscape carpet.