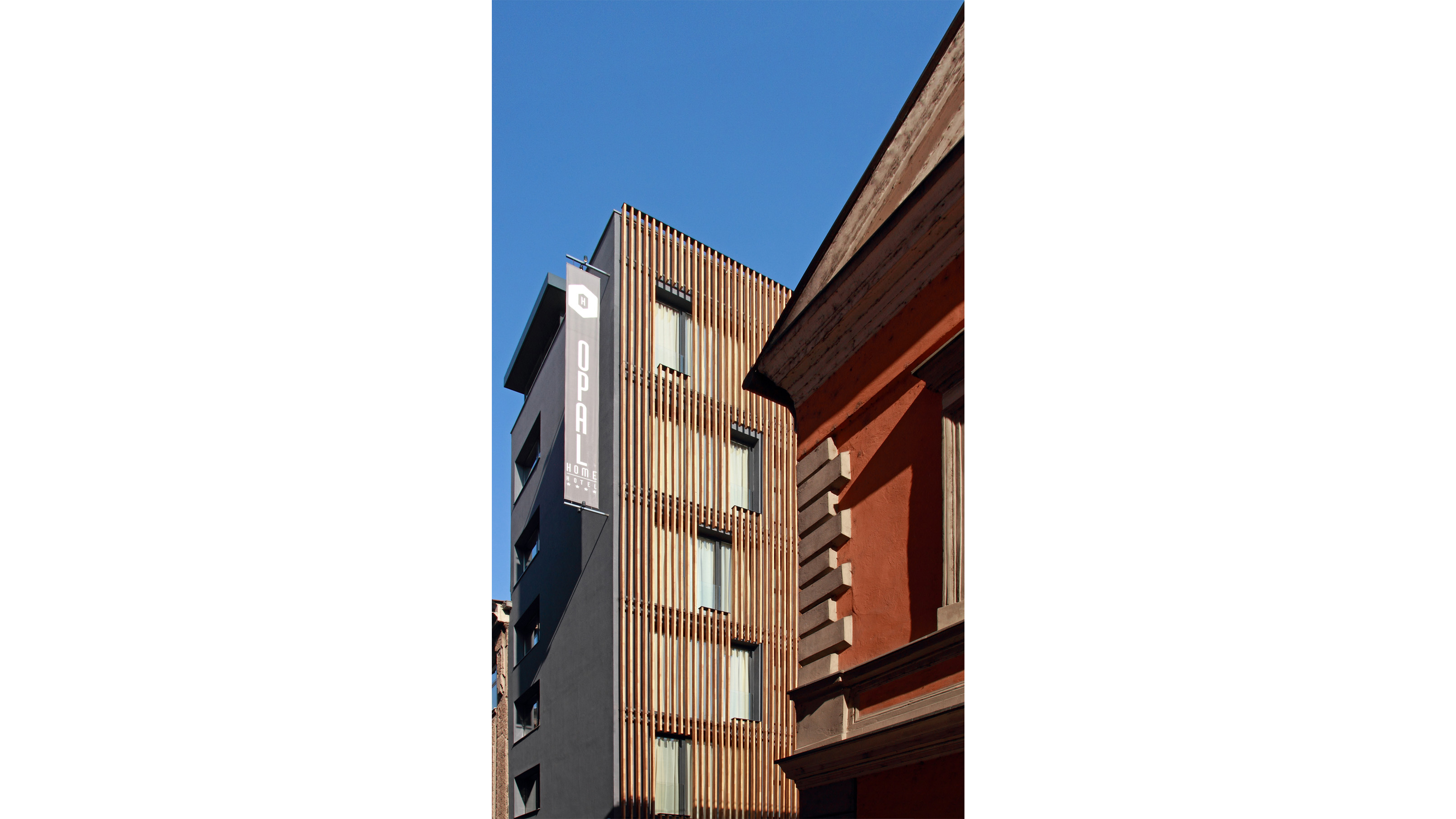 Opal Design Hotel
_

date: 2014
status: complete
type: hotel
client: opal-comerce d.o.o.
The starting point of the Opal Design Hotel project was the transformation of the existing office building into a small design hotel.


Brutality and scale of the existing building situated in the historic heart of the city and behind the Despica House, a protected national monument, makes this task additionally challenging. A wooden facade that acts as a respectful backdrop for the historic city is giving a new face to the building. The wooden ribs at the same time function as the curtain for the hotel rooms that have large glass portals, allowing for maximum of daylight and views towards historical surroundings. The project consisted of 12 hotel rooms and a restaurant. The wish of the owner was to create a feeling of home and intimacy for his guests. Warm interior of each room, with oakwood as its dominating feature, creates an ideal atmosphere for a relaxing break from the hustle and bustle of the Sarajevo city centre.