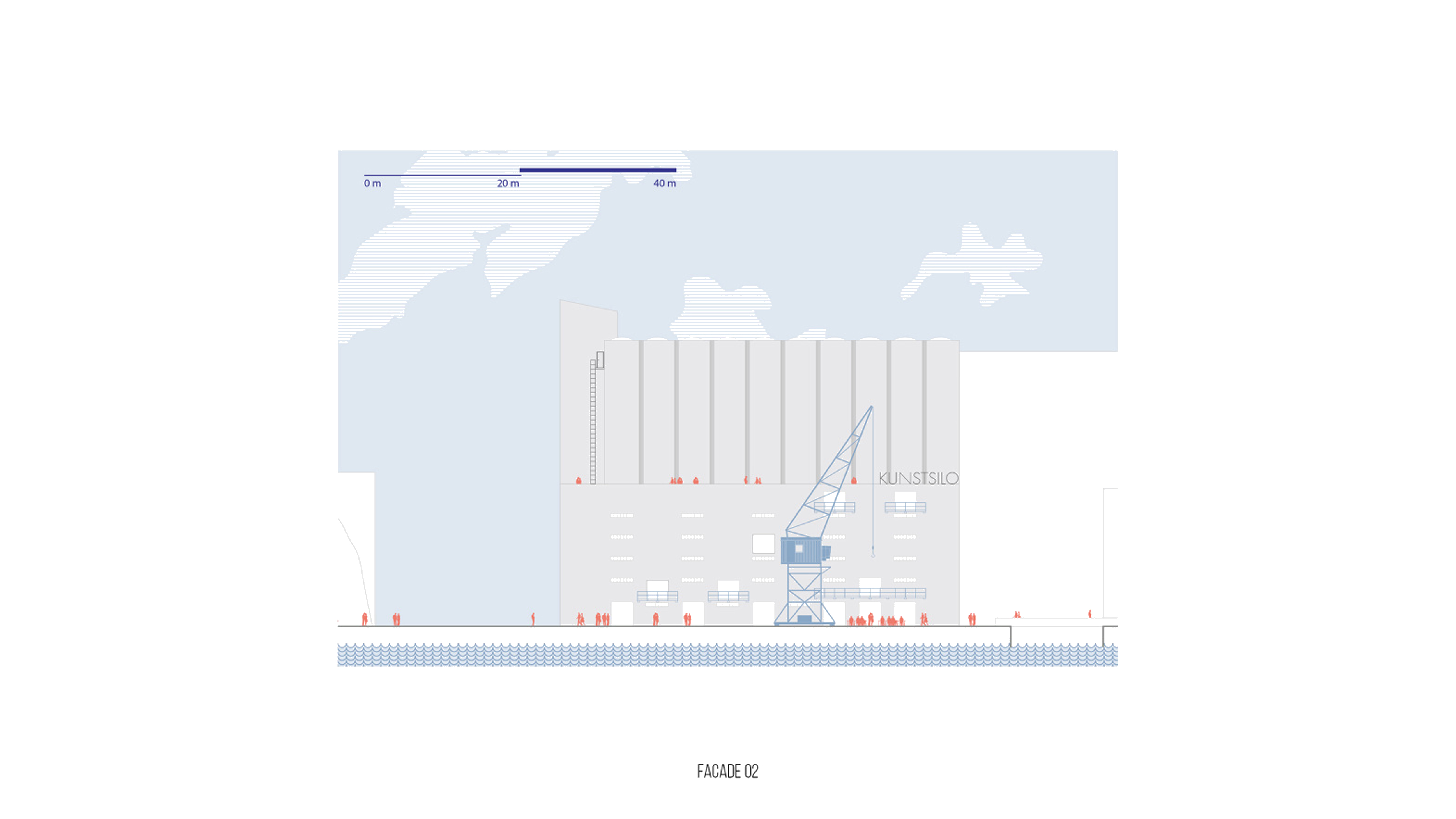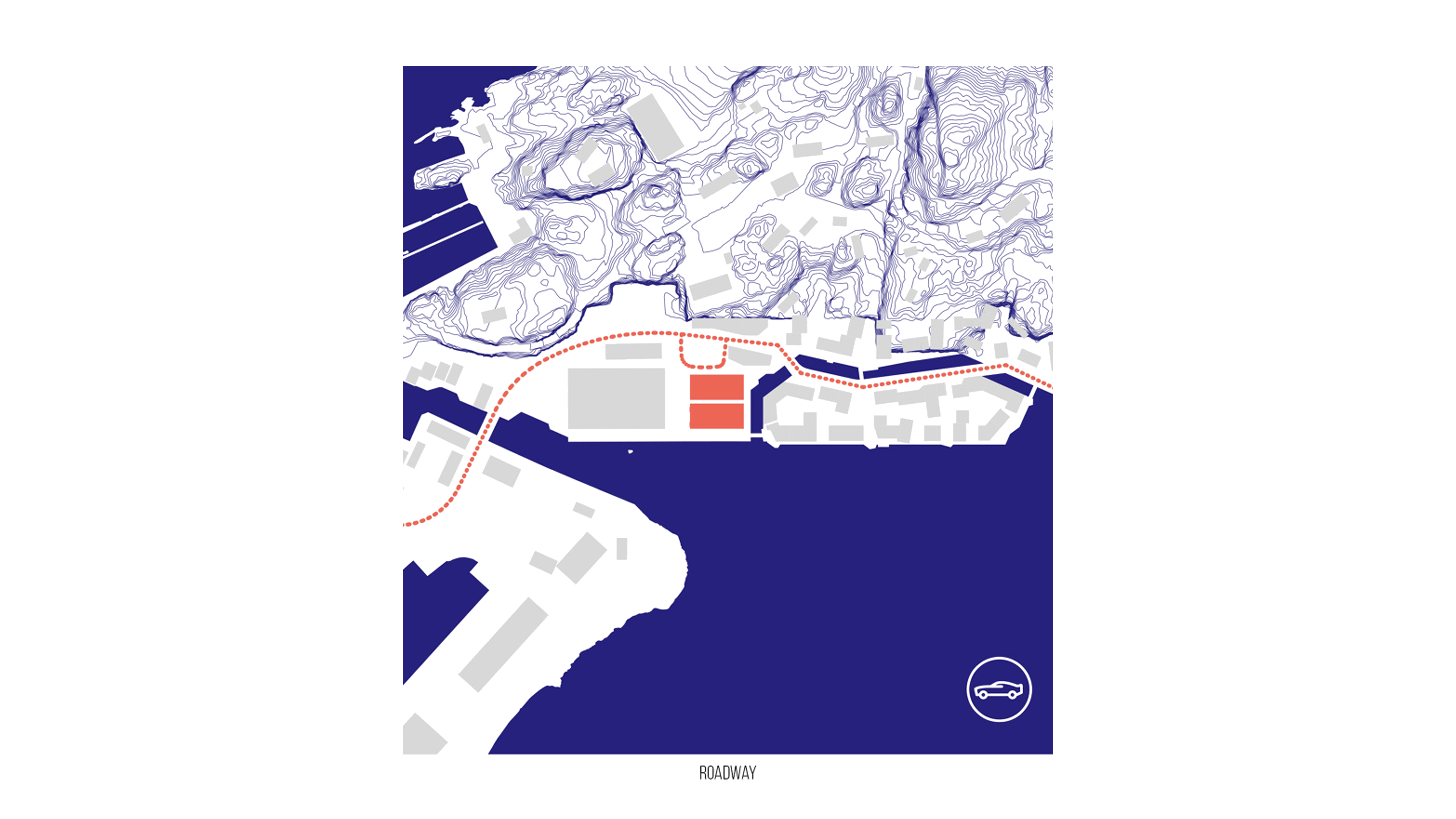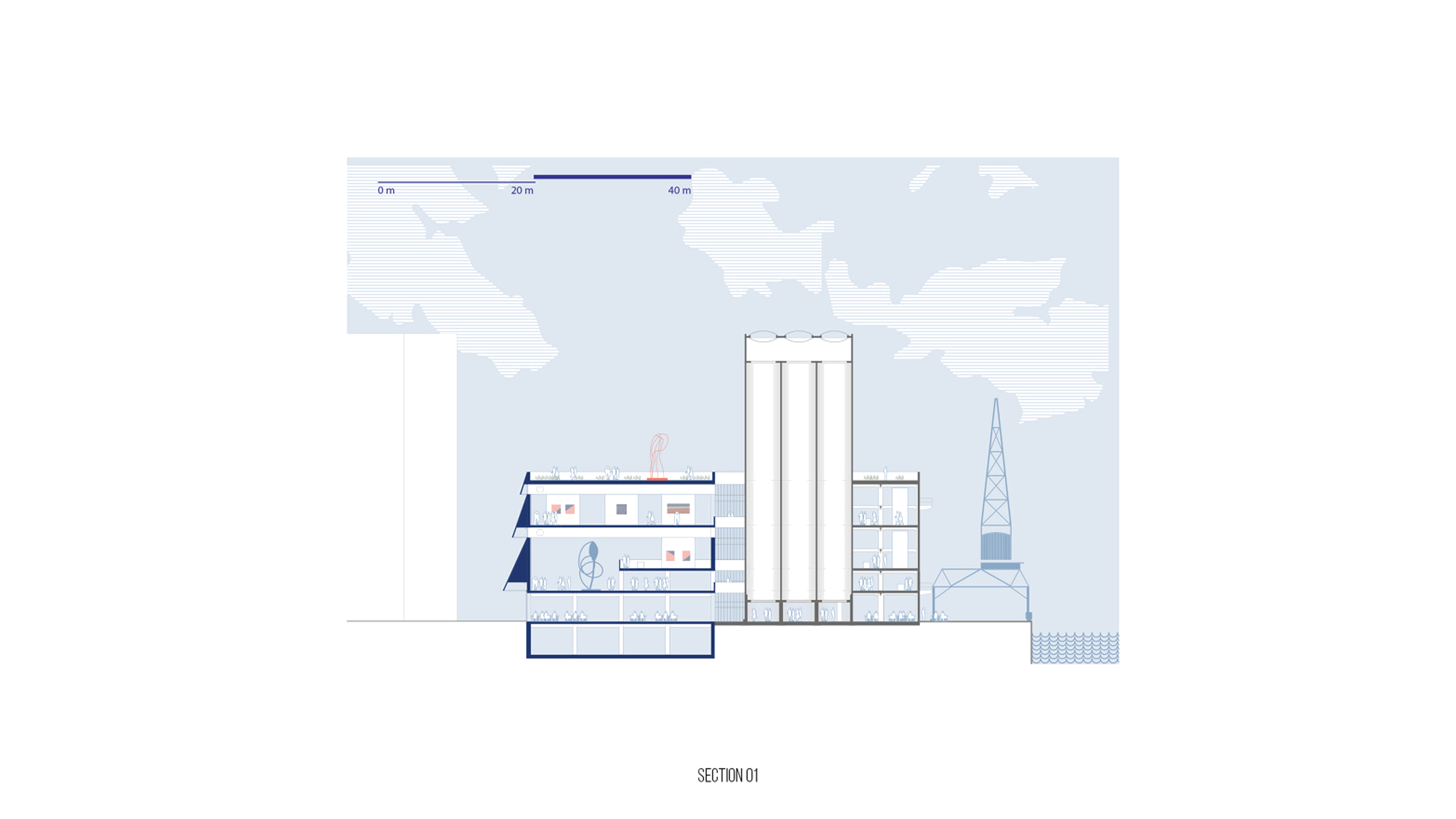 Kunstsilo #1
_

date: 2017
status: competition proposal
type: museum
client: sørlandet kunstmuseum, kanalbyen eiendom as og kristiansand kommune
The existing grain silos at Odderøya hold high architectural value and present a great starting point for the transformation from an industralist lighthouse to a contemporary cathedral - a museum of arts.

Just as the silos of Odderøya were once a landmark of the architectural and engineering capabilities of the times, «KUNSTSILO #1» is representative of the sustainable design principles and innovative building practices of today.
The iconographic qualities of the grain silos make the museum into a unique and distinctive space for the display and viewing of art.

Our proposed expansion of the facility is placed in its whole along Sjølystveien in the form of a clean, clear and simple building that subordinates the existing grain silos and creates a flexible and robust framework for the shifting needs of the museum.

The proposal provides for a simple and industrial expansion which integrates the geometry and footprint of the silos, while reintroducing the Korsmo blue to the composition.

The warmth of the massive wood interior juxtaposes well with the pressure of the raw grey concrete of the silos. This duality creates a clear meeting of spatial qualities between the existing structure and the added volume, allowing for a natural and tactile navigation of the museum.

This results in a robust museum building capable of withstanding and accommodating for changes of internal organization, while working well in harmony with the existing grain silos as a landmark for local identity.

The project is designed around an optimized structure and materiality that aims to reduce its carbon footprint, creating a natural, sustainable and healthy building according to the basic principles of Cradle2Cradle and a natural cycle.