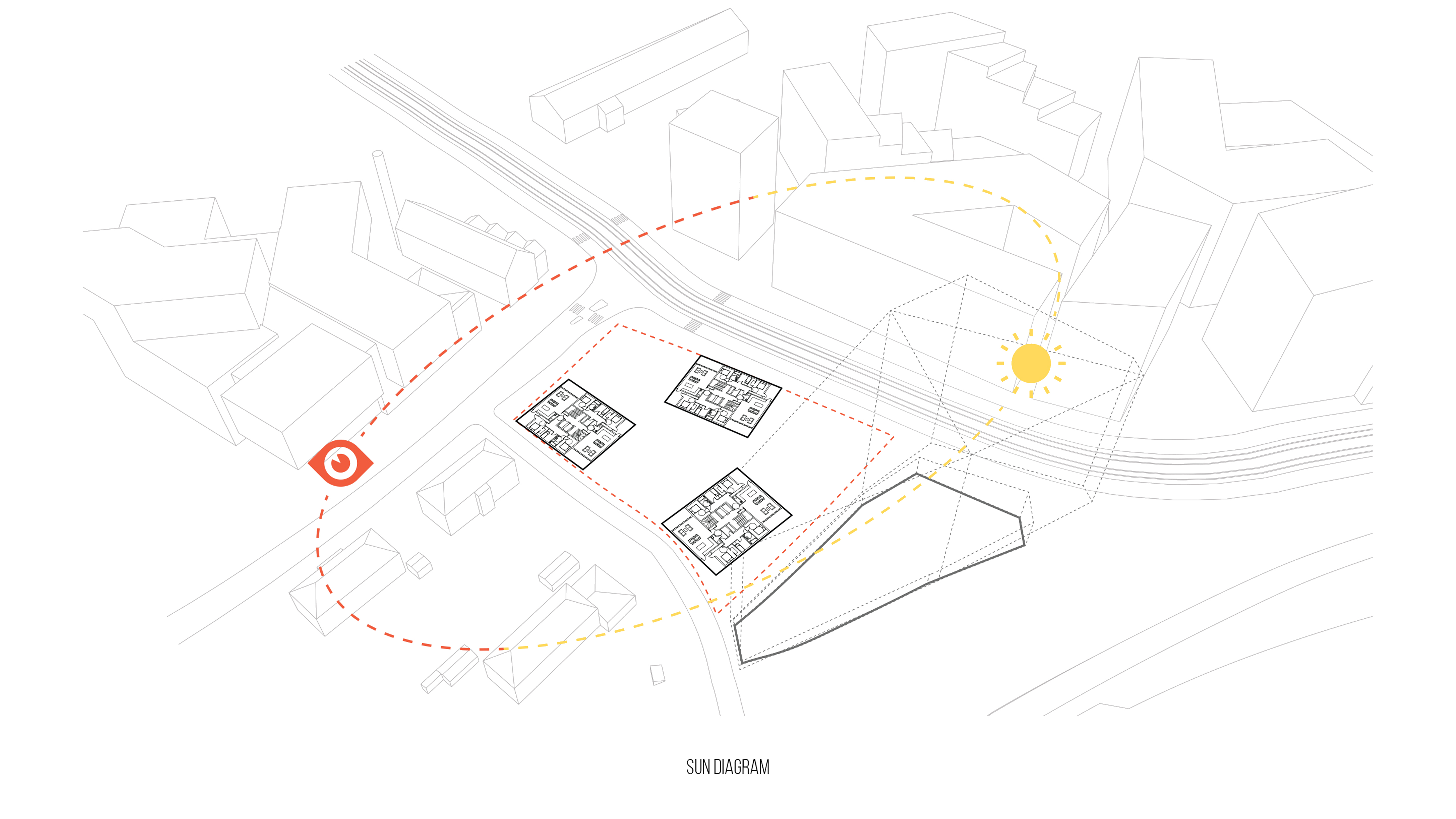 Harbitzalleén 2A
_

date: 2016
status: prequalified assignment
type: mix-use
client: stor-oslo eiendom as
What is a flexible and robust starting point for developing apartments in Skøyen, and what types of qualities are important for the new residents? Through analysis and studying with the jury we have developed a project that is based on "from inside to outside" approach to the task.
Views, daylight, large balconies and a desire to create different apartment styles consisting from a smaller one bedroom to bigger three bedroom apartments lead us to a grip of three tower buildings that are positioned and optimised to achieve these goals in the best possible way.
Furthermore the proposal builds on the idea of accentuating the main intentions of PBE´s urban ambitions and site analysis for Skøyen and Hoffsveien, showing and urban housing project with active and open facades on ground floor to create variety and an urban life.

The project finds its final form in synergy between these two overall basic intentions and objectives.