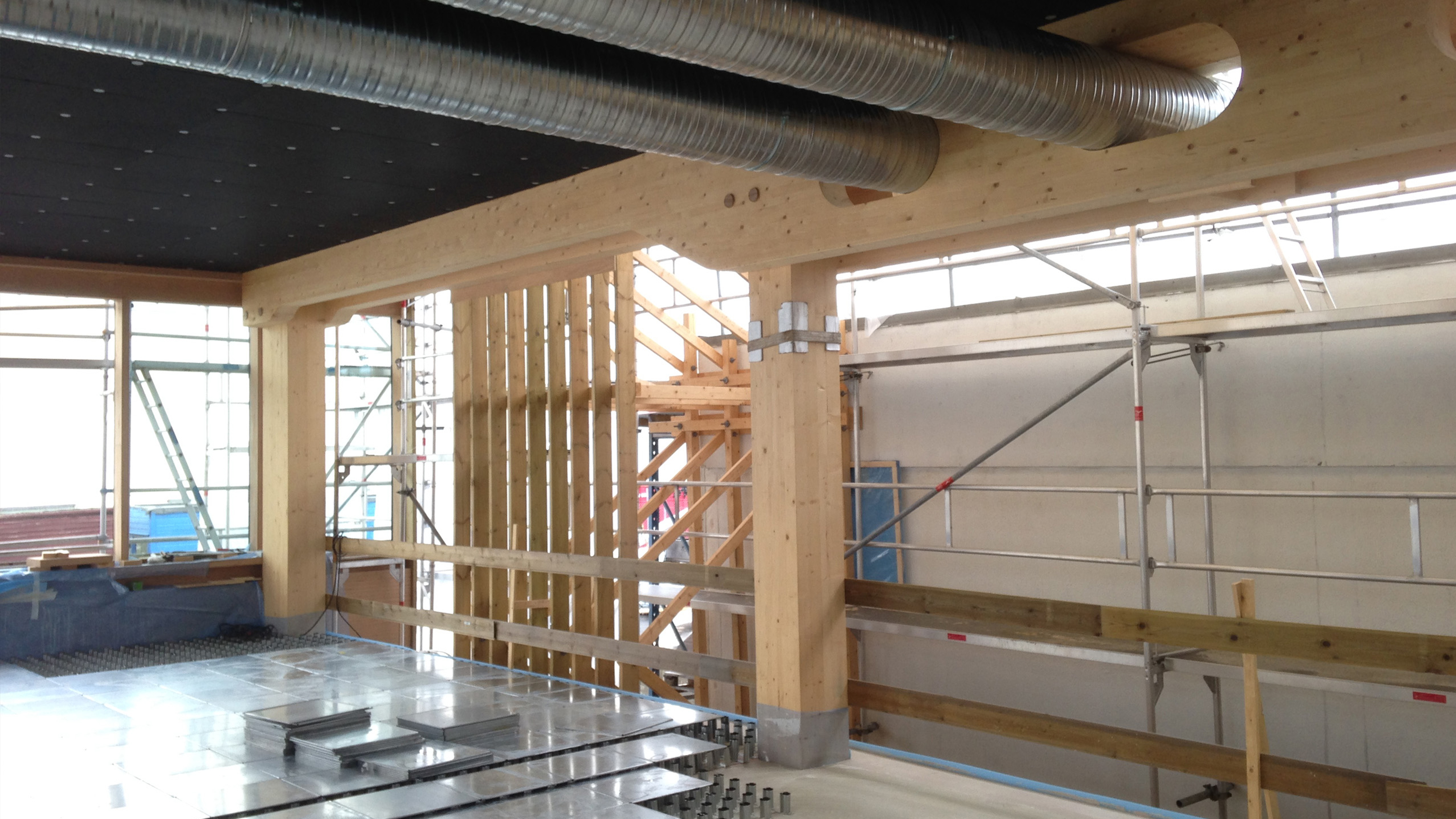 Finansparken Bjergsted
_
date: 2014
status: under construction
type: offices
client: Sr-bank
coll.: Helen & Hard Arkitekter
In collaboration with Helen & Hard we won 1st prize in the competition for a new SR Bank headquarters in Stavanger!

The site is located in a contrasting situation, between Bjergstedparken's more monumental buildings in the north, and a cluster of small, old houses in a more urban situation in the south. At the same time, it is a sort of transitional situation between more dispersed, lower buildings to the north, and the closed central blocks on the street to the south. We have chosen to exploit these tensions as a unique potential for architectural design in a way that the building changes its character and scale in accordance with the different urban situations it faces. This is an urban situation where the bank can realize its visions of adding value to both the community and the city.
It is important to establish a green area on the plot for the new building, to be experienced as a part of Bjergstedparken. We believe that the best solution for this is in the south, where the park creates a transition and forms distance from the small wooden houses. The important premise is for the building to have a clearly defined volume that interacts with the other independent, larger buildings in and around Bjergstedparken, and to be perceived as a building within the park.

Building volume is scaled down in height towards the south. The terraced middle part of the south façade has a green character and acts as an extension of the park. The building is rising to its highest and narrowest towards the entrance of Bjergstedparken, achieving a monumental character. Along the Borgermester Middelthonsgate, the volume is pulled back, developing a generously covered outside area that opens the bank to the street while, at the same time, providing a covered space for the bus stop. To the west, the elongated quiet façade rises in height down the road.

The wedge shape of the volume is pointing towards Kuppelhallen, creating a natural orientation towards Bjergsted. This creates movement away from the town centre and the direction from which people are coming. Therefore, we believe it is appropriate to orient the main entrance to the south, towards the more urban situation and the town centre. At the same time, it is possible to establish an ample square and another entrance on the north side, connected to the bus stop and the pedestrian crossing.

The building idea is simple and communicable, reflecting the bank's vision and providing the best for both the environment and the users of the building with one main point - the green wedge. The green wedge that opens towards the city and allows for ample contact between the building and the surroundings. The green wedge that fills the inner life of the building with light and fresh air, and creates natural meeting places oriented towards the park and on the rooftop garden.